Walking and Bird Watching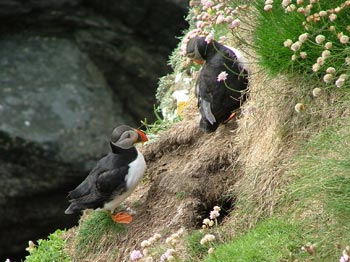 As the farm is located on the edge of the Harray Loch we have a vast variety and number of birds right on our doorstep.  At one area of our loch shore there is an area of reeds, this provides a rich breeding ground for ducks and birds.
Within a few miles are the famous sea cliffs of Yesnaby and the Brough of Birsay which are only a couple of the breeding grounds for seabirds, including Puffins in Orkney.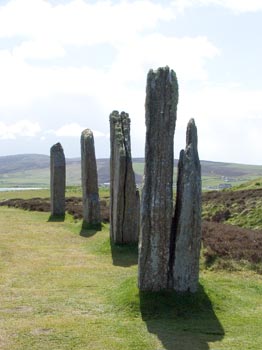 We are located in a quiet rural area where walking is very popular, whether it be short easy paths or longer more adventurous walks, there is something for everyone and you can be assured that the view on route, and when you get there, wherever you go, will be stunning!
There are guide books with detailed walks and in each Lodge so you can plan your break and decide what you want see.
Self-catering gives you the freedom to come and go as you like and plan your expeditions to suit your interests.
As Orkney has a high number of cattle you do need to be aware that as you enter a field it may already be occupied by the large 4 legged variety and it is probably wise to look for an alternative route as they don't like intruders too much!